Black is a really versatile color. It works with a lot of things. Black is a color that would look great on all parts of the house. A lot of homes have even gotten to use black in their exterior these days. But here are some ideas on black interior design:
* Full on black.
Black is a really classy color. You may definitely go full-on black with black paint, black sheets, black appliances, black furniture, and black home decor. However, this does not mean that you use the same kind of black for everything. An example is when you use textured black sheets, black with brown details for your wooden floorboards, granite countertops, metallic black furniture, black glass decor, and so on. This keeps your home textured and defined.
* Black and gray or black and white or black, white, and gray.
For more textures, you may have a black and gray theme, or a black and white one, or even a black, gray, and white theme. Black does not have to be the more prominent color too. You may have white as the base color and just add some black windowsills and black doors and gray furniture.
* Black and brown.
Black looks really chic with brown too. For a more rustic feel, you should try this combination. Add some wood textures and bronze design to your sleek black and you're good to go.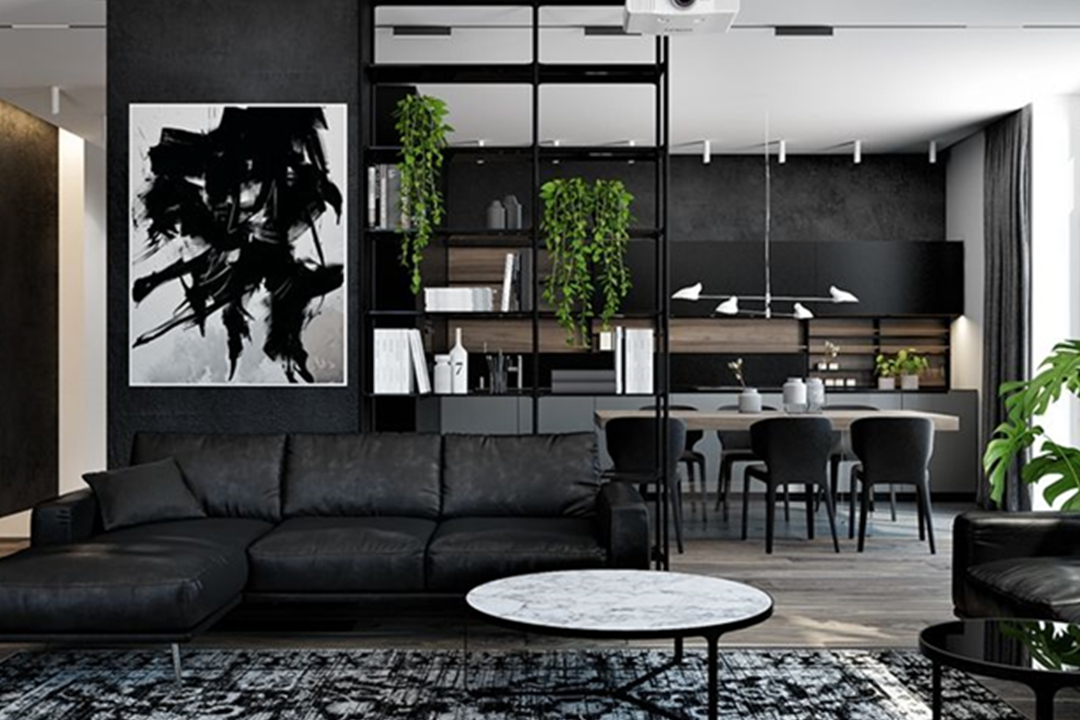 * Black with other colors.
If you would rather live a more colorful life with black and your favorite colors, you may also do so. You may combine black with neon colors such as green, fuchsia, purple, yellow, and others. You may also mix it with blue and/or red.
You may have black interior anywhere in the house with black countertops, appliances, and cabinets in your kitchen, black couch and carpet in your living room, black closet and sheets in the bedroom, black tables and chairs in the dining room, and black tiles for your bathroom. You may also get a lot of different home decor in black like pots and vases, blankets, towels, organizers, and others. Black is a color that you should definitely try out.